Visual Arts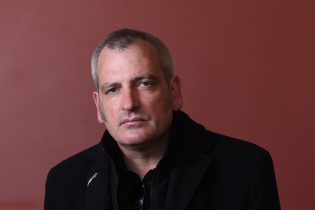 James Hanley
James Hanley was born in 1965.  He graduated from University College Dublin in 1987 with a degree in History of Art and English, and from the National College of Art and Design in 1991 with a BA in Fine Art Painting.
He works in a representational style, in both painting and drawing.  He has exhibited extensively in group exhibitions in Ireland and abroad, and has 7 solo exhibitions. He is an established portrait artist, painting over 60 official portraits, including the State portrait of An Taoiseach, Bertie Ahern, and a painting commemorating the inauguration of the President, Mary McAleese, to her second term of office.
He is represented in many public, corporate and private collections including the National Gallery of Ireland, IMMA, The Arts Council/An Comhairle Ealaíon,OPW, the University of Limerick, UCD, AIB, the Abbey Theatre and the National Lottery, as well as many other Irish national institutions.
In 1996 he accompanied the Defence Forces to Bosnia and Croatia, researching a painting commissioned to commemorate Ireland's presidency of the EC Monitoring Mission in the former Yugoslavia, a work which now hangs in the Military College, Curragh Camp. He was commissioned by An Post to design the 3 Christmas stamps for 2008, and in 2006 he designed the coin to commemorate the 175th anniversary of the OPW.
In 2001 he was elected a full Member of the Royal Hibernian Academy and has served as its secretary to date from the same year.  He was a member of the Cultural Relations Committee from 1996 to 2004. In 2004 he was commissioned to make a painting commemorating the abbey Theatre's centenary, which now hangs in the theatre foyer.
In 1997 he spent 6 months on the Artists' Work Programme at IMMA and in 2007 was the artists in residence at the Centre Culturel Irlandais in Paris.  He was part time tutor and lecturer at NCAD from 1995 to 1998 and has taught regularly at the National Gallery since 1990.
He lives and works in Dublin.