Visual Arts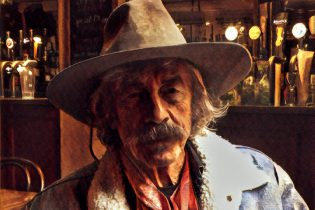 John T. Davis
John T. Davis is a film-maker, well known for his realistic documentaries where he employs a vision and style that is recognisably singular. He was born in Belfast in 1947 and attended Belfast Art College between 1967 and 1971.
He was heavily influenced by the work of Bob Dylan and Jack Kerouac and later by the American film-makers D.A. Pennebaker, Frederick Wiseman and Peter Bogdanovitch. He has made more than 30 films to date – with nine of these being short dramas where he was Director of Photography.
His features as Director include The Uncle Jack (1995); Traveller (2000) and A House Divided (2003). In 1979 he directed Shell Shock Rock (which was banned that year at the Cork Film Festival). His documentaries as Director include: When we grow up (2002) and Van Morrison Live in Santa Monica (1994).
He has received a number of awards including the Critics' Choice (for The Uncle Jack) at the Hong Kong and Macau European Film Festival and the Young Audience Award (for the film Hobo) at the San Sebastian Film Festival.