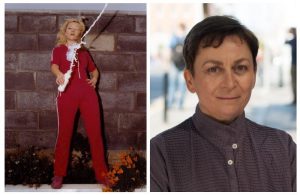 Today, Aosdána, the affiliation of creative artists in Ireland, elects five new members. The five newly elected members are: Anne Enright (Literature); Amanda Coogan (Visual Art); Rachel Joynt (Visual Art); Diana Copperwhite (Visual Art); Linda Buckley (music). This brings the total membership to 250 members.
We take this opportunity to remember the five members who have passed away since last year's Postal Ballot: Felim Egan (Visual Art); Julia O Faoláin (Literature); David Shaw-Smith (Visual Art); Seamus Deane (Literature); John Kinsella (Music).
Aosdána, which celebrates its 40th anniversary in 2021, was founded in 1981, to honour artists whose work has made an outstanding contribution to the creative arts in Ireland, and assist members in devoting their energies fully to their art.  Membership of Aosdána, which is by peer nomination and election, is limited to 250 living artists, who have produced a distinguished body of work. The membership includes creative artists working in a wide range of genres within the disciplines of architecture, choreography, music, literature and visual art.
New member biographies:
Anne Enright (Literature)
Anne Enright lives in her hometown of Dublin. She has written seven novels, including The Gathering (2007) and Actress (2020), two books of short stories and a book of essays about motherhood. She won the Booker Prize in 2007. She was the inaugural Laureate for Irish Fiction (2015-2018) and is a Professor of Creative Writing at UCD. Anne's short stories have appeared in The New Yorker where she has been publishing for twenty years. In 2011 she edited The Granta Book of the Irish Short Story. Essays, lectures and articles are published by The London Review of Books, The Dublin Review, The New York Review of Books, The Guardian, The Irish Times, The New York Times. Her work has been translated into almost 40 languages. She has been, for many years, a keen advocate for Irish writing at home and abroad.
Amanda Coogan (Visual Art)
Amanda Coogan is a critically acclaimed artist working across the media of live art, performance, sculpture and installation. Her work is challenging, provocative and visually stimulating. She encompasses a multitude of media in her practice; objects, text, moving and still Images, all of which circulate around live performance. Amanda was brought up using Irish Sign Language as her mother tongue. The body, as a site of resistance, is the centrality of her work. At once playful and challenging, her performances also address struggle and psychological resilience. Using gesture and context she makes multi-faceted works that leave ghostly trails in the memory. Among many awards, including the Allied Irish Bank's Art prize in 2004 Amanda has performed and exhibited work at the Broad Museum, Michigan; The Museum of Contemporary Art, Jacksonville, Florida; The Neimeyer Centre, Spain; The MAC, Belfast; Lismore Castle Arts, Waterford; HOME mrc, Manchester; The Golden Thread, Belfast; The Museum of Fine Arts, Boston; Contemporary Irish Art Centre LA, Los Angeles; Manchester International Festival; The National Gallery of Ireland, Dublin; The Venice Biennale, Liverpool Biennial, The LAB, Dublin; Limerick City Gallery of Art; PS1, New York, The Irish Museum of Modern Art, Dublin, West Cork Arts Centre; Royal Hibernian Academy, Dublin, Van Gogh Museum, Amsterdam; Centre Culturel Irlandais, Paris and the Hugh Lane Gallery, Dublin.
Rachel Joynt (Visual Art)
Rachel grew up in Dublin and currently lives and works in the Blackstairs Mountains, Co Carlow. She exhibits regularly at the Solomon Gallery and the RHA Annual, including a solo show in the Ashford RHA Gallery in 2013. Many of her large public artworks are highly visible such as Mothership Dun Laoghaire seafront and Noah's Egg on UCD campus. In 2016 Rachel was awarded a major public artwork for Áras an Uachtaráin to commemorate the 1916 Rising – Dearcán na nDaoine/The People's Acorn. She is currently working on a large sculpture Síol/seed for Glencar House on Merrion Rd, Ballsbridge, Dublin. Rachel was elected full member of the RHA in 2005.
Diana Copperwhite (Visual Art)
Diana Copperwhite is a visual artist who lives and works in Dublin. She works with large scale wall installations, large canvases and an on-going interest in the human portrait. Recent Solo shows include, Proto Fiction and the Sleep of Reason (2019) / A Million and One Things Under the Sun (2015) Kevin Kavanagh, Dublin; The Clock Struck Between Time (2019 )/ Depend on the Morning Sun (2016), 532 Gallery Thomas Jaeckel, New York; Driven by Distraction (2016) at the Royal Hibernian Academy, Dublin; Shadowland (2014), 532 Gallery Thomas Jaeckel, New York; solo presentations at Volta NY, 2013 and at PULSE NY, 2015 where she was nominated for the PULSE prize. She has shown in the Rotko Center, Latvia 2018; the Glucksman Gallery Cork 2018; the DLR Lexicon Municipal Gallery, South Dublin 2018; the University Museum of the Arts, Tokyo, 2017; Highlanes Municipal Art Gallery 2015; Crawford Gallery Cork 2013; Ron Mandos, Amsterdam, 2012; Temple Bar Gallery and Studios Dublin, 2012; Irish Museum of Modern Art, 2011; University of Western Sydney Australia, 2009; Centre Culturel Irlandais, Paris, 2017 and 2009; Centro Culturel Tecla Sala Barcelona 2008. Copperwhite was awarded the AIB Art Prize in 2007 which resulted in a major monograph and touring exhibition of her work. Her recent publication Fake New World was published to coincide with a wall drawing and exhibition at the RHA Gallery, Dublin. Copperwhite has lectured at the National College of Art Dublin; University of Western Sydney; University of Massachusetts; Limerick College of Art; Crawford Art Gallery amongst others. She was elected to the RHA in 2007.
Linda Buckley (Music)
Linda Buckley is an Irish composer based in Glasgow who has written extensively for orchestra and has a particular interest in merging her classical training with the worlds of post punk, folk and ambient electronica. Awards include a Fulbright scholarship to New York University, a Civitella Ranieri Fellowship, the Frankfurt Visual Music Award, and Gold at the New York Festivals Radio Awards. Linda holds a Music Degree from University College Cork, a Masters in Music and Media Technologies and PhD in Composition from Trinity College Dublin, and lectures in Composition at the Royal Conservatoire of Scotland. In September 2020 her NMC Debut Disc, From Ocean's Floor was released.