Music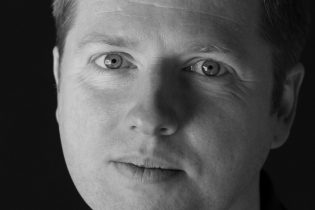 Ian Wilson
Ian Wilson was born in Belfast in 1964 and began composing while at university. He has since written over 150 works including operas, concertos, 17 string quartets, a range of orchestral and chamber music and multi-media piece.
His compositions have been performed and broadcast on six continents and presented at festivals including the BBC Proms, Venice Biennale and Frankfurt Bookfair and at venues such as New York's Carnegie Hall, London's Royal Albert and Wigmore Halls, Amsterdam's Concertgebouw and Muziekgebouw, Vienna's Musikverein and Tokyo's Suntory Hall.
In recent years, he has also worked with jazz musicians, Asian tabla and Chinese pipa players, sound artists, a death metal singer and traditional Irish singers; he has also collaborated with choreographers, theatre directors and electro-acoustic and computer music composers. He has completed many public art projects, working with amateur and youth groups and communities of interest all over Ireland.
In 1991 his first orchestral work – Running, Thinking, Finding – received the composition prize at the Ultima festival in Oslo and in 1992 he received the Macaulay Fellowship administered by the Arts Council of Ireland. In 1998 he was elected to Aosdána, Ireland's State-sponsored body of creative artists and in recent years he has been AHRB Research Fellow at the University of Ulster, Composer-in-Association with California's Camerata Pacifica ensemble and An Foras Feasa post-Doctoral Research Fellow at Dundalk Institute of Technology in Ireland.
He was director of the Sligo New Music Festival from 2003 to 2011 and from 2010 to 2014 was Associate Composer with the Ulster Orchestra. He is a founding member of the National String Quartet Foundation. He received a Major Individual Award from the Arts Council of Northern Ireland in 2016.
There are commercially-available recordings of nearly fifty of his works on labels including Diatribe, Riverrun, Black Box, Timbre, Guild, Meridian and Chandos. His music is published by Ricordi (London) and Universal Edition and his website address is www.ianwilson.ie