Music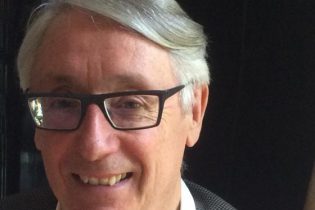 Kevin Volans
Born in 1949 in Pietermaritzburg, South Africa, now an Irish citizen living in Co. Cork. Student and assistant of Karlheinz Stockhausen (Cologne) (1972-75), B.Mus (Rand) 1972, D.Mus (Natal) 1984, adjunct Professor Trinity College Dublin 2011.
In the mid-seventies his work was associated with the beginnings of Post-Modernism in Germany.
In 1979 after several research trips to South Africa, he began a series of pieces based on African composition techniques, which occupied him for the next 10 years. Since moving to Ireland in 1986 his work has been performed regularly worldwide.
In 1999 the South Bank in London hosted a 50th birthday celebration of his work and for his 60th in 2009 the Wigmore Hall in London organised a "Kevin Volans Day" of concerts. He has been the featured composer in several European festivals of contemporary music.
Principal performances in the last years include the Berliner Musikfest, Vienna State Opera, the Salzburger Festspiele, the Lincoln Center New York, Dokumenta Kassel, the Pompidou Centre Paris, Kunstmuseum Bonn, the Chicago Institute of Fine Arts, the Edinburgh Festival, the Barbican London and the BBC Proms.
Photo: Pablo Pascual