Architecture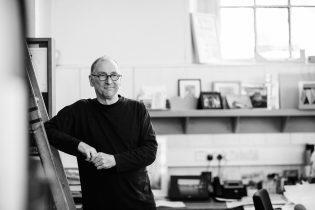 John Tuomey
Born in Tralee in 1954, he grew up on building sites around Ireland, learning to draw on the back of his father's blueprints. He graduated from UCD in 1976, worked in London with James Stirling and then in Dublin at the Office of Public Works. He established O'Donnell + Tuomey with Sheila O'Donnell in 1988, starting their critical practice with two public commissions, the Irish Film Institute and Ranelagh Multi-denominational School.
He was managing director of Group 91 Architects, an architects' collaborative who designed the regeneration of Temple Bar as Dublin's cultural quarter.
He has had a longstanding involvement architectural education, teaching in the studios at UCD Architecture from 1980 – 2019 where he was appointed as the inaugural Professor of Architectural Design. He continues to lecture at European and American schools of architecture.
His engagement extends beyond practice and teaching to a more civic role in the public awareness of architecture. He was one of the co-founders of the Blue Studio Architecture Gallery. He was president of the Architectural Association of Ireland. He initiated the AAI Awards, attracting Arts Council sponsorship and recognition for the art of architecture. He is author of Architecture, Craft and Culture published by Gandon Editions. Current monographs include Space for Architecture and More Space for Architecture published in London by Artifice Press.
O'Donnell + Tuomey have won the AAI Downes Medal seven times, six times exhibited at the Venice Biennale, have been five times shortlisted for the RIBA Stirling Prize and received the RIAI Gold Medal in 2005. In 2015 he was joint recipient with Sheila O'Donnell of the RIBA Royal Gold Medal and the American Academy of Arts and Letters Brunner Memorial Prize for contribution to architecture as an art.
Recent projects include a new museum for the V&A and a dance theatre for Sadler's Wells in London and new studios for the school of architecture at the University of Liverpool.
Portrait photo of John Tuomey by Al Higgins