Architecture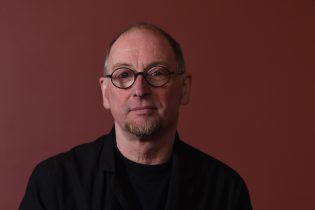 John Tuomey
John Tuomey graduated from UCD in 1979 and found his first job working on the Stuttgart Staatsgalerie for renowned architect James Sterling.  Returning to Dublin to work at the Office of Public Works, he completed two buildings, which laid the theoretical and contextual basis for his future critical practice with Sheila O'Donnell.  O'Donnell + Tuomey established their partnership in 1988 with two public commissions, the Irish Film Institute and the Ranelagh Multi-denominational School.
He has had a leading involvement in the architecture studios at UCD since 1981 and has recently been appointed as inaugural Professor of Architectural Design at UCD.  He has lectured widely in European schools of architecture and at North American universities.
In 1986,  he initiated the AAI Awards for excellence in architectural design and was one of the founders of the Blue Studio Architecture Gallery. He was president of the Architectural Association of Ireland in 1992-93 and has represented Ireland at the Venice Biennale three times. A regular member of awards panels and cultural commentary on architecture, he was selected to chair the jury of the RIBA Stirling Prize in 2009.
An occasional contributor to architectural criticism, journals and review, he is author of Architecture, Craft and Culture, now in its second edition published by Gandon Editions. He was managing director of Group 91 Architects, an architects' collaborative responsible for the regeneration of Temple Bar as Dublin's cultural quarter.
Furthermore, he has acted as partner in charge of several O'Donnell + Tuomey buildings, including the National Photography Archive, Gallery of Photography, Furniture College, Letterfrack, Lewis Glucksman Gallery, Sean O'Casey Community Centre, and the Irish Language Cultural Centre in Derry.
He is currently leading the design team for Lyric Theatre in Belfast, the Market Yard Museum/Library project in Coleraine and is developing more recent competition-winning designs for the London School of Economics and the Photographers' Gallery under construction in London.