Visual Arts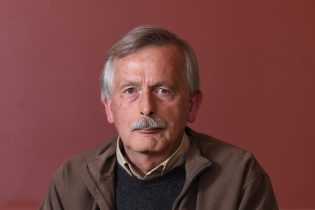 Rod Tuach
Born in Dublin in 1945, Rod Tuach has worked as a freelance photographer for books, magazines and films. In 1990, he produced a documentary of still photographs for the making of Jim Sheridan's film, The Field. He has also done extensive theatre photography, working for the Abbey, Gate and Focus theatres in Dublin and the Field Day Theatre Company in Derry.
Solo exhibitions include: Source Foxford Gallery (2002); Foto Festival in Turnhout, Belgium (1996) and the Gilvarry Geoghan Gallery in Galway (1991).
Participation in group exhibitions includes: the New West European Photography, which was based in Amsterdam and toured the then Czechoslovakia, the former USSR and the United States (1986); and international shows in London, Montreal, Washington DC and Slovenia.
He was invited to exhibit his self-portrait in the National Self-Portrait Collection at the University of Limerick (1998). His work also appeared in Photographic Perspectives at the Lavit Gallery, Cork (2002).
In 2001, he was among the first photographers to be invited to exhibit his work at the Royal Hibernian Academy's annual show. His short digital film, In Lourdes, was featured at the 15th Galway Film Fleadh in 2003. Having switched from film to digital allows him to explore new areas in photography. Colour abstract work was exhibited at Greenacres Gallery, Wexford, in June 2007.