Literature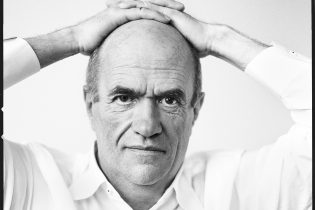 Colm Tóibín
Born in Enniscorthy, Co. Wexford in 1955, Colm Tóibín lived in Spain for several years before returning to Ireland to work as a journalist, editing In Dublin and Magill magazines.
His first novel, The South, won the Irish Times/Aer Lingus Literature Prize in 1991; subsequent novels are The Heather Blazing (1992), The Story of the Night (1996) and The Blackwater Lightship (1999), which was shortlisted for The Booker Prize.
His non-fiction includes Walking Along the Border (1987, reissued in 1994 as Bad Blood), Homage to Barcelona (1990), The Sign of the Cross: Travels in Catholic Europe (1994), Love in a Dark Time (2001), a collection of essays about gay writers and artists, and Lady Gregory's Toothbrush (2002).
He won the E.M. Forster Prize from the American Academy of Arts and Letters in 1995, and in 2000 was a fellow at the Center for Scholars and Writers at New York Public Library. The Master, a novel about the life of Henry James, will be published in 2003. His work has been translated into 20 languages.
Photo Credit: Brigitte Lacombe.