Visual Arts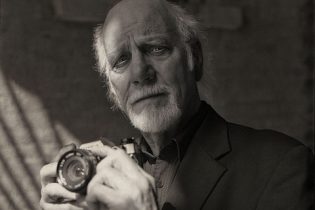 Bob Quinn
Born in Dublin 1935, Bob Quinn is a film-maker, writer and photographer. He has produced more than 100 objects on film, including drama, documentary and experimental work, usually focusing on the West of Ireland and Conamara in particular and working under the pseudonym 'Cinegael'.
Films include Caoineadh Áirt Uí Laoire (1974), Cloch (1975), Self-portrait with Red Car (1976), Poitín (1977), Listen (1978), The Family (1979), The Atlantean Trilogy (1980-84), Budawanny (1987), Pobal in London, Boston, Germany (1988-90), The Bishop Story (1993), The Conamaras in Minnesota (1996), Navigatio (1998), It Must be Done Right (1999), The Emigrant's Dance (2000), Laoch (2003) and ConTempo Goes West (2005).
The Museum of Modern Art (NY) holds two of his films in its collection and the National Film Institute presented a Lifetime Award in 2000. Retrospectives of his films were held in 1982 and 1987. He has held several exhibitions of his photographs, some of which feature in The Unknown Country (1998).
His written works include a fictional memoir Smokey Hollow (1991), Maverick: a dissident view of broadcasting (2001), The Atlantean Irish (2005), and The Accompanist (2006).
Works-in -progress: Littlejohn in Love  (drama-documentary film).
Photo: Hugh O'Connor