Literature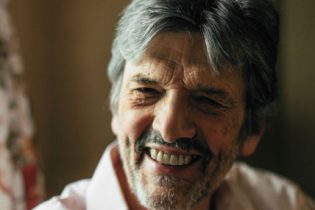 Micheal O'Siadhail
Born in Dublin in 1947, Micheal O'Siadhail studied at Trinity College, Dublin and the University of Oslo. He has been a lecturer at TCD, a professor at the Dublin Institute for Advanced Studies, and has been a full-time writer since 1987.
His poetry collections include An Bhliain Bhisigh, The Leap Year, 1978; Runga, Rungs of Time, 1980; Cumann, Belonging, 1982; Springnight, 1983, The Image Wheel, 1985; The Chosen Garden, 1990; The Middle Voice, 1992; Hail! Madam Jazz: New and Selected Poems, 1992; A Fragile City, 1995; Our Double Time, 1998; Poems 1975-1995, 1999; The Gossamer Wall, 2002; Love Life, 2005; Globe, 2007; Tongues, 2010; Collected Poems, 2013; One Crimson Thread, 2015 and The Five Quintets, 2018.
His poem sequences:The Naked Flame, Summerfest, Crosslight, The Earlsfort Suite and Dublin Spring, were commissioned and set to music for performance and broadcasting. Collections of his work have been published in several languages, including Japanese and German.
He won the Irish-American Cultural Institute's literary prize in 1982, and the Marten Toonder Award in 1988. He was awarded an honorary doctorate in literature from the University of Manitoba, 2017 and University of Aberdeen in 2018.
For further information visit www.osiadhail.com