Visual Arts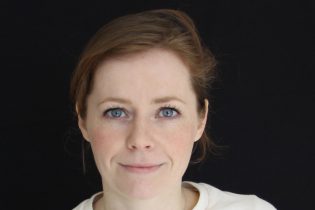 Niamh O'Malley
Niamh O'Malley was born in Co Mayo, Ireland, and is currently living and working in Dublin, Ireland.
O'Malley has made numerous solo exhibitions in recent years including Douglas Hyde Gallery, Dublin (2017) & (2014), Bluecoat Liverpool, (2015), a five venue solo show 'The Mayo Collaborative' Ireland (2013), 'Garden', Project Arts Centre, Dublin (2013) Ha Gamle Prestegard, Norway (2012), 'Model', Green on Red Gallery, Dublin, Ireland (2011), 'Island', Centre Culturel Montehermoso, Vitoria-Gasteiz, Spain (2010), 'Frame, Glass, Black', Centre Culturel Irlandais, Paris, France (2010), 'Echo', Gaain Gallery, Seoul, Korea (2010), and 'No Distance', Void, Derry, Northern Ireland (2009). A selection of group exhibitions include Eli & Edythe Broad Museum (Michigan), Glucksman Gallery (Cork), EVA International, Biennale of Visual Art (Limerick), Tulca Visual Arts Festival (Galway), Kilkenny Arts Festival, White Box (New York), Model (Sligo), Irish Museum of Modern Art, Kunstverein Ludwigsburg (Germany), and Maria Stenfors (London).
Her work is included in numerous private & public collections including The Hugh Lane, Dublin City Gallery, Irish Museum of Modern Art, the Arts Council of Ireland & Galleria Arte Moderna, Turin. Recent critical writings on her practice can be read in Frieze, Artmonthly, ArtReview, Artforum, thisistomorrow, Enclave Review, and Paper Visual Art.