Literature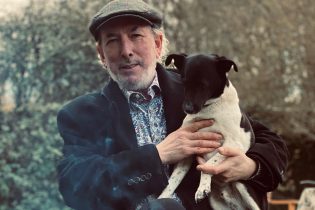 Michael O'Loughlin
Michael O'Loughlin was born in Dublin in 1958, and is a poet, translator, critic, screenwriter and commentator. He studied at Trinity College Dublin.
His poetry collections are Stalingrad: The Street Dictionary (1980), Atlantic Blues (1982), The Diary Of A Silence (1985), Another Nation (1996), In This Life (2011), Poems 1980-2015 (2017) and Liberty Hall (2021). A collection of translations of Gerrit Achterberg, Hidden Weddings, appeared in 1987.
His work has been widely anthologised and has been translated into many languages.
He has been Writer Fellow in Trinity College Dublin, Writer in Residence in Galway City and County, and Sealines Writer in Residence in Riga, Latvia. In 2017 he was UNESCO City of Literature Writer in Residence in Prague.
He lived in Spain and the Netherlands from 1980 to 2002, and now lives in Dublin.
Photo: Glen Hansard