Visual Arts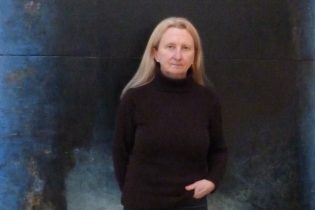 Gwen O'Dowd
Gwen O'Dowd Born in Dublin in 1957. She studied at the National College of Art and Design and began exhibiting in the mid-1980s.
Her formal concerns have always been deeply rooted in the tradition of landscape painting, yet the specific locales from which she has drawn inspiration, the modes of addressing them and the metaphoric import of the resulting series of paintings have varied considerably over the years.  Among the aspects of the landscape O'Dowd has registered over the past decade are the ecological devastation, the epic grandeur of the Grand Canyon and more recently the mythically sexualised landscape of coastal Ireland.
Some important group exhibitions in which she has participated in recent years were ' Poetic Land – Political Landscape ' which toured Britain and ' Re-Dressing Cathleen ' contemporary works from Irish women artists and ' Eire Land ' both at the Mc Mullen Museum of Art, Boston College in 1997 and 2003 respectively.
O'Dowd is represented in the collections of the Arts Council of Ireland and Northern Ireland, AIB Bank and IMMA (Irish Museum Of Modern Art ) and many other corporate collections, as well as in various private collections in Ireland,USA,Europe and Japan.
For further information go  to www.gwenodowd.website