Literature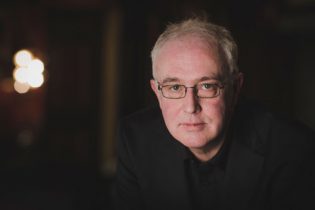 Joseph O'Connor
Joseph O'Connor was born in Dublin in 1963.
He is the author of the novels Cowboys and Indians (shortlisted for the Whitbread Prize), Desperadoes, The Salesman, Inishowen, Star of the Sea, Redemption Falls,  and Ghost Light, as well as a number of works of non-fiction.  He has also written film scripts and stage plays including the award-winning Red Roses and Petrol.  Among his awards are France's Prix Millepages, Italy's Premio Acerbi, the Irish Post Award for Fiction, the Neilsen Bookscan Golden Book Award, an American Library Association Award, the Hennessy/Sunday Tribune Hall of Fame Award, and the Prix Litteraire Zepter for European Novel of the Year.
He was recently voted 'Irish Writer of the Decade' by the readers of Hot Press magazine.  In 2009, he was the Harman Visiting Professor of Creative Writing at Baruch College, the City University of New York.  His most recent novel Ghost Light, published in June 2010, has been chosen as Dublin's 'One City One Book' novel for 2011.