Music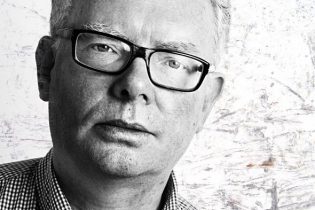 Kevin O'Connell
Born in Derry in 1958, Kevin O'Connell began composing at the age of 12. In 1982, while still a student, he won the RTÉ Musician of the Future composer's prize, and he received his first BBC commission at 25.
Further commissions included From the Besieged City (1989) for the Ulster Orchestra; Sonata for Saxophone and Piano (1988) for Gerard McChrystal; and Concerto for Violin and Chamber Orchestra (1990) for Fionnuala Hunt. The chamber opera Sensational!, with libretto by Gerard Stembridge, toured Ireland and was performed in London in 1992. A full-length work for younger performers, The Fire King, was premiered in 1995 and performed in Los Angeles in 1997. In 1998, his opera My Love, My Umbrella, based on the short story by John McGahern, was performed at the Düsseldorf Festival of Contemporary Opera, and his orchestral work North was premiered at the Sonorities Festival.
Recent commissions include an etude for the 2000 AXA Dublin International Piano Competition, which has been played by artists including Joanna MacGregor, Rolf Hind, David Adams and Mary Dullea; and a string quartet written in 2000 as part of Dún Laoghaire Rathdown County Council's composer-in-residence scheme, which was premiered by the Lotus Quartet of Stuttgart in March 2002. Also in 2002, the Hugo Wolf Quartet of Austria toured Ireland with his quartet-overture Tuned in Fits, and David Adams has performed his large organ work, Chorale, Toccata and Fugue.
He is also the recipient of a Macaulay Fellowship.