Literature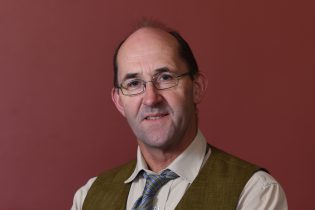 Micheál Ó Conghaile
Micheál Ó Conghaile was born in 1962. He is from Inis Treabhair originally, but now living in Indreabhán, Co. Galway. He established the publishing company Cló Iar-Chonnachta (CIC) in 1985 and the company has since published over 300 books and 200 traditional Irish music albums and spoken word albums to date.
A prolific and talented writer, he has published poetry, short stories, plays, a novel and a novella, and has also done some translation work. In 1997 the Irish American Cultural Institute awarded Micheál The Butler Literary Award. The same year his second collection of short stories An Fear a Phléasc, (The Man Who Exploded), was published and received much critical acclaim. His short story Athair, (Fathar), from that collection, was awarded the Hennessy Literary Award that year, and he was also awarded the Hennessy Young Irish Writer of the Year Award.
In 1998 he was elected to Aosdána. His first novel, Sna Fir, (Among Men), was published in 1999, and was shortlisted for The Irish Times Literature Awards 2001. He has translated Martin McDonagh's plays into Irish and his works have been translated into various languages, including Romanian, Croatian, Albanian, German, Polish, Slovenian and English. Micheál's third collection of short stories, An Fear nach nDéanann Gáire, (The Man who Never Laughs) was published in July 2003 and his first play Cúigear Chonamara was staged at An Taibhdhearc Theatre, Galway in October, 2003 and was awarded the Stewart Parker/BBC Ulster Award, an Oireachtas Award and a Writers Week/Listowel Award. The English translation, The Connemara Five is published by Arlen House. He was writer in Residence at Queen's University, Belfast and at the University of Ulster Coleraine between 1999-2002. His latest play Jude was produced in Taibhdhearc in 2007.
Publications include: Mac an tSagairt (1986), Comhrá Cailí (1987), Conamara agus Árainn 1880-1980, Gnéithe d'Amhráin Chonamara ár Linne (1993), An Fear a Phléasc (1997), Fourfront (1998), Sna Fir (1999), Seachrán Jeaic Sheáin Johnny (2002), An Fear nach nDéanann Gáire (2003), Cúigear Chonamara (2003), Jude (2007).
He has translated the following books: Banríon Álainn an Líonáin (The Beauty Queen of Leenane) (2000), Ualach an Uaignis (The Lonesome West) (2002) and Sách Sean (Old Enough) (2002). Unpublished Translations are: Paris Texas, POC Pruductions, 2003 and Herman, POC Productions, 2004. He translated the film Kings (2007). He has also edited the following books: Gaeltacht Ráth Cairn: Léachtaí Comórtha (1986), Croch Suas É! (1986), Up Seanamhach (1990) and Sláinte: Deich mBliana de Chló Iar-Chonnachta (1995).