Literature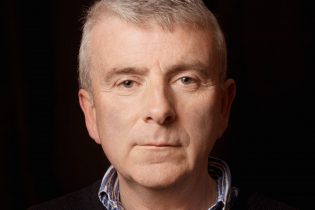 Jim Nolan
Jim Nolan was born and lives in Waterford and is a founder member and former Artistic Director of Red Kettle Theatre Company.
His plays include Moonshine, The Guernica Hotel, Dear Kenny, The Salvage Shop, Blackwater Angel, Sky Road, Brighton, Dreamland and Johnny I Hardly Knew Ye. He has directed over twenty plays for Red Kettle and has also worked as a writer and director with Meridian, Field Day, TEAM, Rough Magic,  Barnstorm and Garter Lane.
He was the Anglo Irish Bank Writer in Association at the Abbey Theatre for 2001-2002 and Arts Council Theatre Artist in Residence at Garter Lane Theatre, Waterford (2012-2018). His plays are published by Gallery Press and his latest play, The Red Iron, will open at Garter Lane in November 2019.