Literature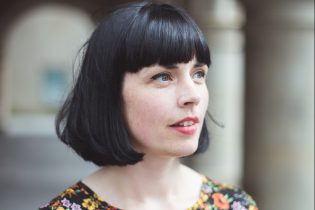 Doireann Ní Ghríofa
Doireann Ní Ghríofa writes both prose and poetry, in both Irish and English. Her books explore birth, death, desire, and domesticity.
Awards for her writing include a Lannan Literary Fellowship, USA, 2018, a Seamus Heaney Fellowship Queen's University, 2018, the Ostana Prize, Italy 2018, and The Rooney Prize for Irish Literature 2016, among others.
Her artistic practice encompasses cross-disciplinary collaborations, fusing poetry with film, dance, music, and visual art, and she has been invited to perform her work internationally, most recently in Scotland, Paris, Italy, and New Zealand.
Her work has been commissioned by institutions such as The Poetry Society Britain, Temple Bar Gallery, Poetry Ireland, The Embassy of Ireland in Britain and the Department of Foreign Affairs.
Photo credit: Bríd O'Donovan