Music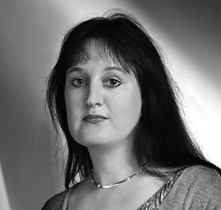 Gráinne Mulvey
Gráinne Mulvey was born in Dublin. She studied under Professor Nicola LeFanu and gained a DPhil in Composition at the University of York in 1999. She also holds an MA in Composition from Queens University, Belfast and a BA (Hons) Degree from Waterford Institute of Technology, under Dr. Eric Sweeney. She was appointed Head of Composition at Dublin Institute of Technology Conservatory of Music and Drama in 2001.
In 1994 she won the Composers' Class of the RTE Musician of the Future Competition and in 1998 she was awarded the Macaulay Fellowship administered by the Arts Council. Her music has been performed both in Ireland and abroad and she has received many broadcasts of her work by radio stations across the globe. One of her earliest works Etude for piano (1994) was selected for that year's International Rostrum of Composers in Paris, an honour that was to be repeated with 2004's orchestral Scorched Earth.  She was a featured composer in the 2007 Horizons concert series, with the RTÉ National Symphony Orchestra, conductor Robert Houlihan, performing three of her orchestral works. She was selected for the ISCM World Music Days in consecutive years with Akanos, for orchestra (Lithuania, 2008) and Stabat Mater, for 17 voices a cappella (Växjö, Sweden, 2009).
She has won various prestigious competitions, and received many commissions and performances, notably from Concorde and Jane O'Leary, (who have championed her music both in Ireland and abroad), the RTÉ National Symphony Orchestra, the Ulster Orchestra, the Northern Sinfonia (UK), the Romanian Radio Chamber Orchestra, the Lithuanian National Symphony Orchestra, the Hradec Králové Philharmonic Orchestra (Czech Republic), pianists Cheryl Pauls (Canada) and Slawomir Zubrzycki (Poland), the Bruce Gbur Bassoon Ensemble (USA), the Tampere Raw Ensemble (Finland), trombonist Barrie Webb, BlackHair (UK), flautist Joe O' Farrell, cellist Martin Johnson (principal, RTÉ National Symphony Orchestra), ACME Ensemble (USA), among others. Two of her pieces, Sextet Uno and Rational Option Insanity, have been recorded by the Concorde Ensemble, on the Black Box label in 1999. Her Soundscape for violin, cello, percussion and tape was issued on CD by the Avantgarde Akademie in Schwaz, Austria in 1996. Both Scorched Earth and Akanos have been broadcast widely throughout the world, and Akanos was included on the CD Contemporary Music from Ireland, Vol 7 (CMC). She was recently the subject of an in-depth profile on Swiss Radio and a programme of her major orchestral pieces is being planned by Slovenian Radio.