Visual Arts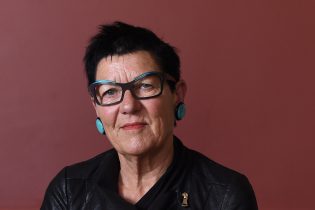 Janet Mullarney
Born in Dublin, Janet Mullarney frequented the Accademia di Belle Arti and Scuola Professionale di Intaglio in Florence, and spends her time between Italy and Ireland. She has traveled extensively and in recent years to India and Mexico and Egypt. Her work is clearly influenced by these sources, especially her knowledge of Italian art and medieval wood carving.
She has exhibited regularly in Italy in exhibitions such as Artiste in Italia nel ventesimo secolo, Palazzo Mediceo, Seravezza, Italy (2004): Palazzo delle Papesse, Siena, Italy (2003) and Instituto Francese di Firenze (1996), Villa Romana, Florence (1993). In Ireland she has held solo shows in the Orchard Gallery (1992); Limerick City Gallery of Art (1992, 1996, 1999); The Hugh Lane Municipal Gallery, Dublin, (1998); The Butler Gallery (1999); Fenton Gallery (2002); the Crawford Municipal Gallery, (1990, 2003) and the Taylor Galleries (2003).
She has also been included in group and solo shows in Mexico, Italy, Belgium, the U.S., Canada and China. Her sculpture is included in numerous public collections such as the Irish Museum of Modern Art, The Hugh Lane Gallery, Dublin, the Arts Council, Limerick City Gallery of Art, Allied Irish Bank and public spaces such as Groningen, Holland and Royal Victoria Hospitals, Belfast.
She has received the Pollock Krasner Award (1998) and grants from the Arts Council and the C.R.C. and was shortlisted for the Glen Dimlex Award, IMMA (1998).