Literature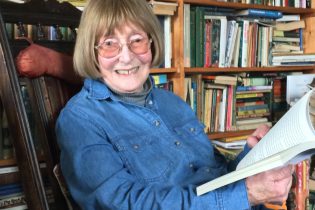 Val Mulkerns
Born in Dublin in 1925, Val Mulkerns moved to London after working in the civil service, and returned to Ireland in 1952 as associate editor of The Bell.
Her novels include A Time Outworn (1951), A Peacock Cry (1954), The Summerhouse (1984) and Very Like A Whale (1986). Her short stories are collected as Antiquities (1978), An Idle Woman (1980), and A Friend of Don Juan (1988).
She jointly won the AIB Prize for Literature in 1984. As Mayo County Library's first writer-in-residence in 1987-1988, she edited the New Writings from the West anthology. She wrote a weekly column for the Evening Press from 1968 to 1983, and she has written two children's books, which have been translated into German and published by Benziger of Zurich.
She was married to the late writer Maurice Kennedy, and edited a posthumous collection of his work The Way to Vladivostok (2000). She was a regular broadcaster, and completed a memoir prior to her passing.