Literature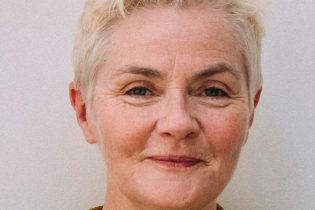 Gina Moxley
Born in Cork, Gina studied painting at the Crawford School of Art before moving to Dublin and becoming involved in theatre; initially as an actor, subsequently as a writer, then as director/dramaturge.
Gina's first play Danti-Dan was commissioned by Rough Magic and won the Stewart Parker Award in 1996.
Since then she has written plays for Fishamble, National Connections UK, Cork Capital of Culture, Contovento, CoisCéim and Pan Pan Theatre.
The Crumb Trail, commissioned by Pan Pan, was picked as on of the top ten European Plays 2010 by the European Theatre Convention.
Her most recent play The Patient Gloria was co-produced by The Abbey Theatre and premiered as part of Dublin Theatre Festival in 2018. The show played at the Traverse Theatre as part of Edinburgh Fringe in 2019 where it won a Fringe First and a Herald Angel.
In 2020 Gina contributed A Start to the Abbey Theatre's online lockdown project Dear Ireland, and Still, Life to Dublin Dance Festival's online project Where I Am Now.
Gina has had several radio plays broadcast by RTE. She received an M.Phil in Creative Writing from Trinity in 2006 and has published some short stories.
Her plays have been published by Faber & Faber and Oberon.