Literature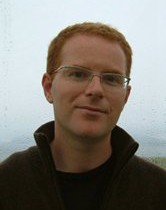 Conor McPherson
Conor McPherson was born in Dublin in 1971. He starting writing and directing while attending University College Dublin where he took a masters degree in Philosophy in 1993. His plays include Rum & Vodka, The Good Thief, This Lime Tree Bower, St Nicholas, The Weir, Dublin Carol, Port Authority, Shining City and The Seafarer. Films include I Went Down, Saltwater, Samuel Beckett's Endgame, The Actors and The Eclipse.
For his work in the theatre Conor has received the Laurence Olivier Award, three Tony Award nominations, The Evening Standard, Critics' Circle, George Devine, Meyer-Whitworth and Stewart Parker Awards.
For his films Conor has received three Best Screenplay IFTA Awards, a Best Screenplay Award from the Spanish Association of Screenwriters (I Went Down), and the CICAE Award for Best Film at the Berlin Film Festival (Saltwater). The Eclipse (co-written with Billy Roche and directed by McPherson) has won the Melies D'Argent Award for Best European Film and the IFTA Award for Best Film 2010.
Conor was appointed Adjunct Professor at the UCD school of English, Drama and Film in 2010.