Literature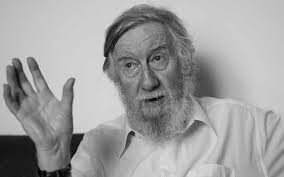 Hugh Maxton
Born outside Aughrim, Co. Wicklow in 1947 (as W. J. Mc Cormack), Hugh Maxton was educated at Trinity College Dublin, and in Derry.
He has written and edited numerous works of criticism on Irish literature and history, including From 'Selected poems of Austin Clarke' (1992); 'Burke to Beckett; Ascendancy, Tradition and Betrayal in Literary History' (1994), 'Northman; John Hewitt, 1907-1987', 'An Irish Writer, His World and His Times' (2015); and 'Enigmas of Sacrifice; A Critique of Joseph M. Plunkett and the Dublin Insurrection of 1916' (2016).
Volumes of poetry include Stones (1970); 'The Noise of the Fields' (Poetry Society Choice, 1976); 'At the Protestant Museum' (1985); 'Swiftmail' (1992); 'Gubu Roi; Poems and Satires 1991-1999' (2000); and 'The Same Bridge Perhaps and Other Fugitive Poems' (2013). Two new suites of poems (2019) appear www.wjmccormack.com
Cynical middle-age has prompted a turn to fiction—'Twenty16 Vision' (2009) and 'Happen' (2013). A third novel, 'Stories of a Mother', is possible.  He also wrote the libretto to a chamber opera by John Buckley, 'The Word Upon the Window-Pane' (produced Wexford Festival 1991).
He has lived intermittently in Hungary over a period of 12 years, and has translated into English poems by Agnes Nemes Nagy, Sándor Weores, and Endre Ady. In 2015, he was elected an honorary member of the Széchenyi Academy of Letters and the Arts (Budapest).
He now lives in south County Wicklow.
Photo Gábor Valuska, 2016