Literature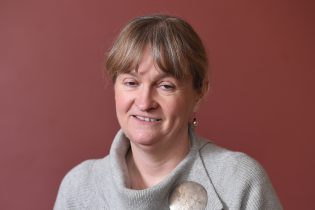 Deirdre Madden
Born in Belfast in 1960, Deirdre Madden was raised in Toomebridge, Co. Antrim, and studied at Trinity College, Dublin and at the University of East Anglia.
Her first book, Hidden Symptoms, won the Rooney Prize for Irish Literature in 1987. The Birds of the Innocent Wood (1988) won a Somerset Maugham Award in 1989, and One by One in the Darkness (1996) won the Kerry Ingredients Book of the Year Award at the Listowel Writers' Week festival in 1997. Other novels include Remembering Light and Stone (1992), Nothing is Black (1994), and Authenticity, which was published by Faber & Faber in 2002. In 1980, she won the Hennessy Award.
She was writer-in-residence at University College Cork in 1994, and writing fellow at Trinity in 1996-97. Her work has been translated into Swedish, Norwegian, French, German and Spanish.