Literature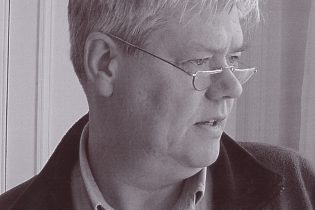 Bernard MacLaverty
Born in Belfast in 1942, Bernard MacLaverty lived there until moving to Scotland in 1975.
His first novels, Lamb (1980) and Cal (1983), were produced as films, and were followed by Grace Notes (1997), which was shortlisted for the Booker Prize, and The Anatomy School (2001). His most recent novel, Midwinter Break (2017), won Novel of the Year in the Irish Book Awards (2017). His short story collections are Secrets, A Time to Dance, The Great Profundo, Walking the Dog, and most recently in 2006 Matters of Life & Death.
He has written screenplays, many radio and television dramas, and was named Scottish Writer of the Year in 1988. His other awards include the RTÉ Jacobs Award for Best Play (1981) and Evening Standard Award for Best Screenplay (1984). He has written and directed a short film 'Bye-Child' which was nominated for Best Short Film 2003 (BAFTA) and won him Best First Director (BAFTA Scotland 2004).
In 2018 he accepted a Hennessy Hall of Fame Literary Award and won Best Writer at the Sunday Herald Scottish Culture Awards. He lives and works in Glasgow.