Literature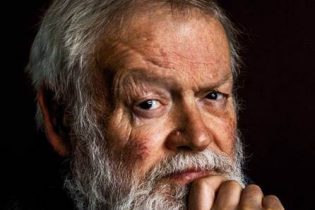 Michael Longley
Born in Belfast in 1939, Michael Longley was educated at the Royal Belfast Academical Institution and Trinity College Dublin. He worked as a teacher, and served as director of literature and traditional arts for the Arts Council of Northern Ireland from 1970 to 1991.
His books of poetry include No Continuing City (1969), An Exploded View (1973), Man Lying on a Wall (1976), The Echo Gate (1979), The Ghost Orchid (1995), which was short-listed for the T.S. Eliot Award. Gorse Fires won the Whitbread Poetry Prize in 1991, and The Weather in Japan won the Irish Times Literature Prize for Poetry, the Hawthornden Prize and the T.S. Eliot Prize in 2001.
He published an autobiographical work, Tuppeny Stung, in 1994, and he has edited selections of poems by Louis MacNeice and W. R. Rodgers. He has also written about jazz, painting and natural history.
Other awards include the Irish-American Cultural Institute Award and the Eric Gregory Award, which he shared with Derek Mahon in 1965. In 2001, he was awarded the Queen's Gold Medal for Poetry. He is a fellow of the Royal Society of Literature, and lives in Belfast.
Photo: Michael Longley by Bobbie Hanvey