Visual Arts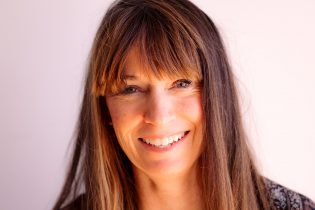 Clare Langan
Clare Langan studied Fine Art at NCAD and with a Fulbright Scholarship, completed a film course at NYU. In 2017 she was awarded an Honorary Doctorate in Fine Arts from NUI.
She has represented Ireland in numerous international Biennales, including the B3 Biennale of the Moving Image Frankfurt, 2017; 25th Bienal de Sao Paulo, 2002 Brazil; The Liverpool Biennial – International 2002, Tate Liverpool: Sounds and Visions 2009, Museum of Modern Art, Tel Aviv and Singapore Biennial 2008.
In 2003 she presented A Film Trilogy at MoMA in New York. Her films have won numerous international prizes including the Principle Prize at the Oberhausen International Short Film Festival 2007, Germany, and best film at Videoformes 2014, for The Floating World.
Her work is in a number of international public and private collections including The Irish Museum of Modern Art, The Arts Council of Ireland and the OPW. She is currently working on a new film Songlines, which was funded by an Arts Council Award in 2018.