Music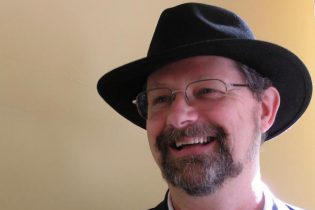 Fergus Johnston
Born in Dublin in 1959, Fergus Johnston received a music degree from Trinity College Dublin, later studying composition with James Wilson at the Royal Irish Academy of Music and privately with the English composer Robert Hanson.
In 1989, he won the New Music for Sligo Composition Prize and the Macaulay Fellowship. His major orchestral works include Samsara (1991) Flute Concerto (1996 rev. 1997), Binn an t-Síorsholais (2004), and Brahms begins the day (2006). He has composed many chamber and choral works, including Je goûte le jeu...(1997) for the Irish Chamber Orchestra, and the Piano Trio (2012), commissioned by the Fidelio Trio, and 2 operas, Bitter Fruit (1992) with text by Nell McCafferty, and The Earl of Kildare, text by Celia de Fréine.
He completed an M.Phil. in music and media technology at Trinity College in 1998, and has a PhD in composition from the National University of Ireland, Maynooth, where he was a Hume Scholar.
He has explored computer-assisted music in pieces such as Journeys (2000), a computer installation piece; Árd Fhearta (2001), a piece for 14 winds and horns with sampler commissioned by Dúchas; and Méadú (2002), for violin, piano and recorded electronics.
Photo: Sacha Kraleva