Visual Arts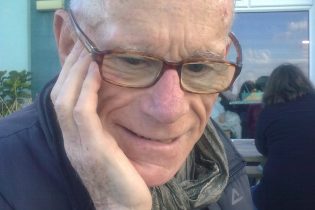 Patrick Hall
Born in Co. Tipperary in 1935, Patrick Hall studied in London at the Chelsea School of Art and the Central School of Art.
His paintings are held by many public collections, including the Irish Museum of Modern Art, the Hugh Lane Municipal Gallery in Dublin, the Arts Councils of Ireland and Northern Ireland, and Trinity College, Dublin.
His main exhibitions include Lincoln Gallery, Dublin (1980, 83); Pentonville Gallery, London (1985, 87); Temple Bar Gallery, Dublin (1985, 89); Todd Gallery, London (1988); Fenderesky Gallery, Queen's University, Belfast (1990, 1996); Northeastern University, Boston (1986); Kettle's Yard, Cambridge (1988); Jack Rutberg Fine Arts, Los Angeles (1991); Bluecoat Gallery, Liverpool (1991); Douglas Hyde Gallery, Dublin (1995, 2001); Ormeau Baths Gallery, Belfast (1995); Model Arts and Niland Gallery, Sligo (1995); Limerick City Gallery (1995); Butler Gallery, Kilkenny Castle (2002); Green on Red Gallery, Dublin (1995, 2002, 2004) and Galway Arts Centre (2004).