Literature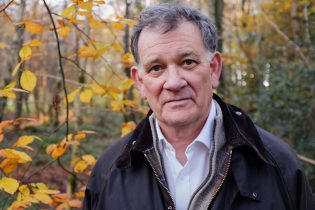 Carlo Gébler
Born in in Dublin in 1954, Carlo Gébler was brought up in London, and studied at the University of York and the National Film and Television School, Beaconsfield.
He has written several novels: these include The Eleventh Summer (1985), Work & Play (1987), Malachy and his Family (1990), Life of a Drum (1991), The Cure (1994) and How to Murder a Man (1998) along with works of non-fiction such as The Glass Curtain (1991), and Father & I (2000) a memoir about his relationship with his father, Ernest Gébler and The Siege of Derry, a history (2005).
In addition he has written short stories, travel articles and several works for children including Caught on a Train (2001), shortlisted for a Bisto prize, August '44 (2003) and most recently The Bull Raid (2005), a modern retelling of the Tain, of the Cattle Raid of Cooley.
His documentary film Put to the Test won a Royal Television Society award in 1999 and his play 10 Rounds (2002) was shortlisted for the Ewart-Biggs Prize in the same year.
He is currently writer-in-residence in HMP Maghaberry, Co. Antrim. He lives in Enniskillen with his wife and five children. He was on the board of the Arts Council from 1999 – 2003.
Photo credit: David Barker