Literature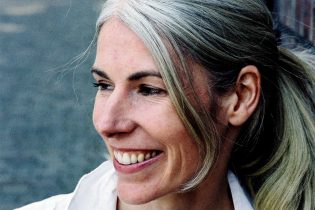 Mia Gallagher
Mia Gallagher writes novels, stories and essays and has devised and collaborated for the stage. Her books include the acclaimed novels HellFire (Penguin, 2006), awarded the Irish Tatler Literature Award 2007, and Beautiful Pictures of the Lost Homeland (New Island, 2016), long-listed for the 2016 Republic of Consciousness Award (UK); the short-story collection, Shift (New Island, 2018), short-listed for the Irish Book Awards and long-listed for the Edge Hill Short Story Award; and the multi-disciplinary bilingual Dubliners (Marinoni Books, Milan, 2022), co-authored with visual artist Mario Sughi. Mia has also published two illustrated chapbooks: Relict (a commission for Ennis Book Club Festival, 2020), and Quasimodo (Spolia Books, 2013).
Mia's short fiction has previously been anthologised and published widely in Ireland and abroad, and was awarded the START 2005 Chapbook Award. Prior to becoming a member of Aosdána, she received many Literature Bursaries from the Arts Council of Ireland. She is a contributing editor to the Stinging Fly, and has enjoyed the role of writer-in-residence in many environments, including universities, schools and Farmleigh stately home. Her non-fiction has been published in the New European, Irish Times, The Guardian, the Sunday Independent, The Stinging Fly, Architecture Ireland, Circa, Books Ireland and various anthologies. Her forays into poetry include demotic and energetic translations for The Irish Catullus (A&A Farmar, 2010) and Cuban Love Songs (Cassandra Voices, 2020).
As a theatre artist, Mia has written and devised for the stage since 1991, collaborating with Down to Earth Theatre, Carpet Theatre, Artslab and other companies. Her theatre work has toured nationally in Ireland and travelled to the Czech Republic, Italy, Greece, France and the UK.
She is currently working on a new novel, an extract of which will appear soon in Wounds of the Body and Soul (Routledge, 2023).