Literature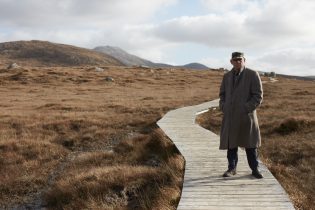 Gerard Mannix Flynn
Born in Dublin in 1957, Gerard Mannix Flynn's practice involves literature, visual arts and performance. Published work includes, The Liberty Suite (1977) Nothing to Say (1983) James X (2004).
Visual art work includes: The Man-X Project a series of 'extallations' on Leeson Street, comprising of large format text and image based panels (5ft by 8ft). Statement, Not to Be Read in Open Court, Requiem for Remains Unknown and Victim Impact Report.
Since 2004 his arts company, Farcry Productions, has been engaged in a large scale project dealing with the historical events of Irish history, namely that of the legacy of 1916 etc.  During the 2006 Dublin Theatre Festival Flynn's company, Farcry Productions, presented a series of site-specific events engaging with the issues surrounding decommissioning and the peace process entitled 'letting go of that which you most ardently desire'. The process was three fold, Thank you, a series of panels on Leeson St, Letting go of that which you most ardently desire and the current show in Gruel , entitled No ifs, no butts no violence.
He is currently a member of the board of the Irish Museum of Modern Art and elected Toscaire of Aosdána.
For more details of Gerard Mannix Flynn and his company's work please see www.farcryproductions.ie or 1916onehundred.ie
Image: © P. Ogden