Literature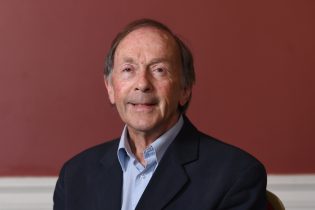 Bernard Farrell
Born in Sandycove, Co. Dublin, Bernard Farrell worked for Sealink until 1980, when he resigned to write full-time for the theatre.
Most of his 21 stage plays have been premiered at either the Abbey Theatre or the Gate Theatre in Dublin or at Red Kettle Theatre in Waterford. These include I Do Not Like Thee, Doctor Fell (1979), Canaries (1980), All In Favour Said No! (1981), All The Way Back (1985), Say Cheese (1987), Forty-Four Sycamore (1992), The Last Apache Reunion (1993), Happy Birthday Dear Alice (1994), Stella By Starlight (1997), Kevin's Bed (1998), The Spirit Of Annie Ross (1999), Lovers At Versailles (2002), Many Happy Returns (2005) and The Verdi Girls which was specially commissioned by The Laguna Playhouse, California and premiered there in 2007.
He has also written television drama for both RTE and BBC and his radio plays have been widely broadcast and have represented Ireland at the Prix Italia. Many of his stage plays are in translation and have been performed extensively in North America, Europe and Australia.
He is a recipient of The Rooney Prize for Irish Literature, the Sunday Tribune Comedy of the Year Award, the Dublin Theatre Festival award for Best Irish Production and his Kevin's Bed was nominated for Best Play of 1998 in the Irish Times/ESB Theatre Awards.
He has been Writer-In-Association with the Abbey Theatre, served on the Advisory Council of the Abbey and, for eight years, was a Director on the Board of the Abbey. He lives in Greystones, Co.Wicklow.