Literature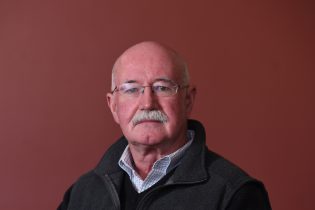 Peter Fallon
Peter Fallon is a poet, editor and publisher. He was born in Germany and grew up near Kells, Co. Meath where he now lives. He is an Honours Graduate of Trinity College, Dublin, where he has been Writer in Residence.
Since 1978, his collections of poetry include: The Speaking Stones; Winter Work; The News and Weather; Eye to Eye; The Deerfield Series: Strength of Heart. His selected poems, News of the World, was published by Wake Forest University Press in 1993. An expanded edition, News of the World: Selected and New Poems, was published in Ireland in 1998. This expanded edition was included in the Irish Times' Books of the Year in 1998 and was reprinted in 1999.
In 1993 he received the O'Shaughnessy Poetry Award from the Irish American Cultural Institute; he was Poet in Residence (1996-97) at Deerfield Academy in Massachusetts and, in spring 2000, he was the inaugural Heimbold Professor of Irish Studies at Villanova University, PA. He was also conferred with an Honorary Doctorate by Villanova University. He has given more than 200 readings throughout the USA, Europe, Canada, Japan and Ireland. In 1990 he edited, with Derek Mahon, The Penguin Book of Contemporary Irish Poetry, and contributed to The Field Day Anthology of Irish Writing 500AD to the present.
Aged 18, he founded The Gallery Press, which has published 300 books of poems and plays by Ireland's foremost writers. It is recognised as a pre-eminent publishing house, and received a Better Ireland Award in 1991.