Literature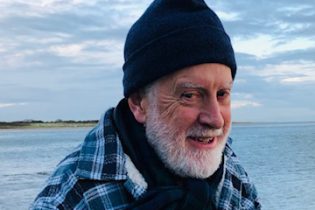 Neil Donnelly
Born in Tullamore, Co Offaly, 1946, Neil Donnelly lives in Kildare. He has written extensively for stage, radio, film, printed word.
His works for theatre include The Station Master (1974), Upstarts (1980), The Silver Dollar Boys (1981), Flying Home (1983), Chalk Farm Blues (1984), Boys of Summer (1985), Blindfold (1986), Goodbye Carraroe (1989), The Reel McCoy (1989), The Duty Master (1995), Four is a Magic Number (1995), Butterfly (2005) and Invitation to a Poisoning (2010). For radio he has written Rotunda Blue (1983),The Loop (1987), Fire (1998), King of the Blues (1998) and The Darkest Hour (1999). Poetry: Tullamore Train (2011).
He received Harvey's Award for best play in 1981 and Abbey Theatre's writer-in-association in 1994. He has also held writer-in-residence posts in Mayo (1993) and Kildare (1999). He acted as curator of the Stories for the Ear project  – a web recording of 30 stories by Kildare writers – for Kildare Co Council.
He produced 'Aidan Higgins at 80' – a festival honouring Kildare born Aosdana member, Aidan Higgins, in 2007. "Where Would You Like The Bullet?" a 90minute film documentary on Aidan Higgins was premiered in March 2019.