Visual Arts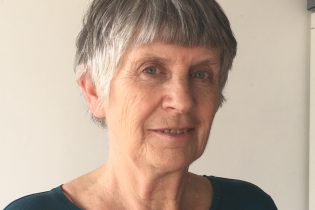 Vivienne Dick
Born in Donegal, film-maker Vivienne Dick moved to New York in the late 1970s where she was known as one of the No Wave film makers, influenced by the Underground movement of the 1960s. Her work was acclaimed by US critics as bringing American avant garde filming to a new level.
Returning to Ireland in the 1980s, her work represents themes such as incest, abuse and familial violence, and is in the collections of The Museum of Modern Art and Anthology Archives, NYC and the Irish Film Archives. Currently, she lectures in Film at GMIT, Galway.
Recent screenings: Miss China Beauty Room and Pompidou Centre, Paris; South London Gallery, Galway Film Fleadh, Limerick City Gallery; Project Arts Centre; Kunstlerhaus Stuttgart.
Filmography includes: Molecular Movements, Saccade, Excluded By The Nature of Things, Two Be Two, A Skinny Little Man Attached Daddy.