Visual Arts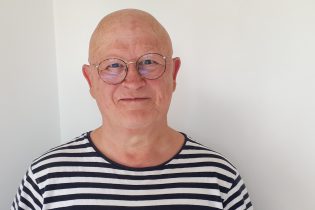 Diarmuid Delargy
Diarmuid Delargy studied at the Slade School of Art in London. He was elected to Aosdána in 1999 and to the Royal Society of Painter/Printmakers Bankside London, in 2005. He is represented in Ireland by the Taylor Galleries, Dublin and the Fenderesky Gallery, Belfast.
Painter, sculptor and print-maker, Delargy has exhibited extensively nationally and internationally. He has received numerous bursaries and spent time working with the Artists' Union Workshop in Berlin. He has received many awards for his work including the Gold Medal at the European Large Format Print Exhibition, Dublin (1991).
He completed a suite of 24 prints based on a text by Samuel Beckett, with the author's written approval, in 2000. This suite of prints is showing in London and Mexico over the next year. Delargy also recently collaborated with the poet Paul Muldoon in the limited edition publication Hard Drive in the United States.
He lives in Sligo with his family.