Music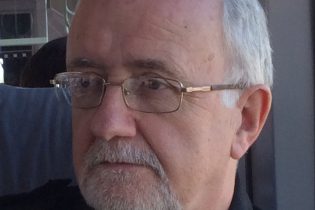 Raymond Deane
Born in 1953, Raymond Deane spent his early childhood on Achill Island, Co Mayo. He graduated from University College Dublin in 1974, subsequently studying composition with Gerald Bennett, Karlheinz Stockhausen, and Isang Yun.
His work has been represented at numerous international festivals including L'Imaginaire Irlandais, the ISCM World Music Days, Mexico City, Manchester, Hong Kong, and Voyages, Montreal. He was artistic director of the first two RTÉ Living Music Festivals, 2002, 2004.
His output includes orchestral and piano music, 7 string quartets, and 4 operas. CDs of his music have been issued on the Naxos/Marco Polo, RTÉ, Black Box and Resonus Classics labels.
He was awarded the degree of Doctor of Music by NUI Maynooth in November 2004. He has also published a novel and a memoir, and numerous essays on culture and politics. He divides his time between Dublin and Fürth, Bavaria.