Music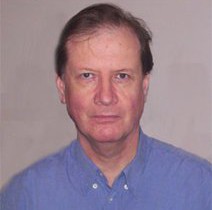 Jerome de Bromhead
Born in Waterford in 1945, Jerome de Bromhead first trained in classical guitar, and later enrolled in the Royal Irish Academy of Music, where he studied harmony and counterpoint with A.J. Potter and composition with James Wilson.
He earned his M.A. in music, art history and English from Trinity College, Dublin in 1969. He worked in RTÉ as a television news director and announcer, and as a senior music producer for radio.
He has written orchestral, choral and chamber music, including two symphonies, four concertos, and many vocal and chamber pieces, which have been performed and broadcast in various countries. His works have represented Ireland in such events as The UNESCO International Rostrum of Composers, and the ISCM Music Days. A CD of some of his orchestral works was released by Toccata Classics in May 2017.
He lives in Co.Dublin. His music can be heard on Toccata Classics, Spotify etc., and more detailed information can be found on Wikipedia and cmc.ie.