Choreography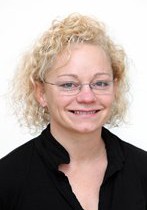 Cindy Cummings
Born in Wenatchee Washington, USA, Cindy Cummings studied Dance and Theatre at the University of Oregon, and in NYC. As a choreographer / performer / improviser, her work is an adventurous mix of contemporary & traditional dance techniques from around the world, the majority of which are collaborations in a diverse range of mediums and settings.
She has contributed much to the Irish performing arts since her first appearance in Zero Crossing with icontact dance theatre for the 1990 Dublin Theatre Festival. Her extensive catalogue of choreography for dance and theatre includes: three pieces with Siamsa Tire: Oileán, rEvolution (with visual artist Andrew Duggan), and Tearmann (written by Michael Harding); Triur Ban with poet Nuala Ní Dhomhnaill and photographer Amelia Stein (poetry/photographic/dance project); 'The Bacchae of Baghdad', 'The Hostage,  Playboy of the Western World and Good Evening Mr Collins for the Abbey and Peacock Theatres; REBUS…adventures in new dance performance (performance/research project) at the Granary Theatre, Cork; Chair with Operating Theatre, and Peregrinity (for the Daylighting the City Festival) with the National Sculpture Factory.
Cindy has been producing/creating/performing original and innovative solos with many artistic collaborators from the U.S. and Europe since 1993. Her work has been seen at the ICA and South Bank Center (London); CCA, Tron, Tramway and Arches (Glasgow); Cambridge and Colchester Arts Centres; Yale & Brown Universities; and has toured to Shanghai, Beijing and Hangzhou (PRC). Most notably, her work with U.S. composer Todd Winkler ('Hitch's Bitches' and 'Falling Up') utilizing interactive technologies (the Very Nervous System with Jitter live video processing) is extremely well received internationally. Their ongoing collaborative work is part of the multi media graduate programmes at Brown, Yale & Columbia Universities and Trinity College Dublin. She has also performed for many Irish companies including The Corn Exchange, half/angel dance theatre, Meridian Theatre Company, Cois Ceim and The Ark, has worked in film and TV and taught in a number of third level colleges including the Samuel Beckett Centre (TCD) and The Gaiety School of Acting in Dublin.