Literature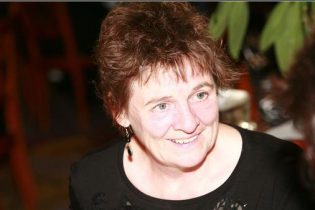 Evelyn Conlon
Born in Co. Monaghan in 1952, Evelyn Conlon was educated at St. Patrick's College, Maynooth. Her new and selected stories, Telling, was published by The Blackstaff Press in 2000 and re-published by Books Upstairs in 2016, and was translated into Chinese in 2018.
Earlier collections include My Head is Opening (1987) and Taking Scarlet as a Real Colour (1989). Her novels are Stars in the Daytime (1993), A Glassful of Letters (1998), Skin of Dreams (2003) and Not the Same Sky (2013).
In 2000, she co-edited an anthology of short stories by Irish women writers, Cutting the Night in Two. In 1995, she coordinated a writing workshop for Bosnian refugees in Ireland and edited a collection of their articles. In 2004 she compiled and edited Later On, a memorial anthology of prose and poetry, 30 years after the Monaghan bombing.
She received Arts Council bursaries in 1988 and 1995, and has been writer-in-residence for counties Kilkenny, Cavan, Limerick, and Dublin City Library, as well as UCD. She has travelled extensively in Australia and Asia, and now lives in Dublin.