Literature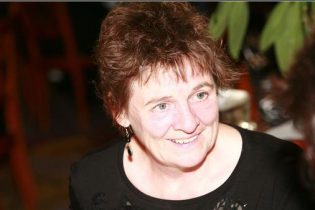 Evelyn Conlon
Born in Co. Monaghan, Evelyn Conlon was educated at St. Patrick's College, Maynooth. She is a novelist and short story writer. Her collections are My Head is Opening (1987), Taking Scarlet as a Real Colour (1989), the title story of which was performed at the Edinburgh Theatre Festival, and Telling, New and Selected Short Stories (2000), re-published by Books Upstairs in 2016, and published in China as Short Classics (2018).
Her novels are Stars in the Daytime (1993), A Glassful of Letters (1998), republished by Books Upstairs in 2016, Skin of Dreams (2003) and Not the Same Sky (2013).
In 1995 Conlon coordinated a writing workshop for Bosnian refugees in Ireland and edited a collection of their articles. She edited An Cloigeann is a Luach, Limerick 1998, and was associate editor on Annaghmakerrig, ed Sheila Pratschke. In 2000, she co-edited, with Hans-Christian Oeser, an anthology of short stories by Irish women writers, Cutting the Night in Two. In 2004 she compiled and edited Later On, a memorial anthology of prose and poetry, 30 years after the Monaghan bombing.
Conlon's work has been widely anthologised and translated into many languages including Tamil. She has been writer in residence in many places, among them UCD and Mishkenot Sha'ananim, Jerusalem. On the publication of Not the Same Sky she gave a series of lectures in Australian Universities titled The Corridor of Truth, What Fiction adds to History.
Conlon has travelled extensively in Australia and Asia, and now lives in Dublin.