Visual Arts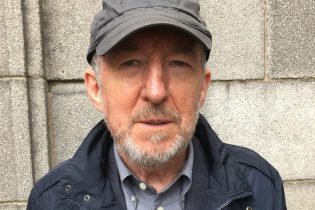 Joe Comerford
Originally from a painting background, Joe Comerford began making films in the late 1960s with the shorts Emtigon and Withdrawal. A short feature Down the Corner followed in 1977.
Two features Traveller and Reefer and the Model were both completed in the 1980s with a video film in between titled Waterbag, which has abstract images painted onto live action.
High Boot Benny was released in 1994. It takes place on the border between Northern Ireland and the Republic, and through a teenage boy asks the question 'on whose side are you neutral'.
At present, a short Road Side is being edited and attempts to further advance the incorporation of film and painting. The intention is to continue this integration of action and abstraction into a feature film now in development titled Ugly Head Beauty.