Visual Arts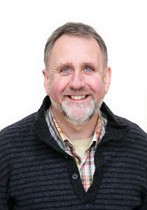 Eamon Colman
Eamon Colman was born in Dublin in 1957. He studied at Trinity College and the National College of Art and Design in Dublin.
He has been a full time painter for over thirty years and has held over thirty solo exhibitions in Ireland and Internationally.  Most notably he was invited to exhibit at the Stern Studio Gallery in Vienna 2011,  Rua Red, South Dublin Arts Centre, Tallaght in 2010, the Cecille R. Hunt Gallery in St. Louis, USA in 2008, the Oriel Queens Hall Gallery, Wales 2010 & 2006, Galleri Caernarfon Cyf, Wales 2007. At home he has exhibited regularly at his representative gallery Hillsboro Fine Art, Dublin www.hillsborofineart.com.  A major mid-term exhibition of his work was held at the RHA Dublin in 1996 accompanied by a Monograph no.1 by Brian McAvera, Dreams From The Lions Head, The Work of Eamon Colman by Four Fields Press ISBN 0-9532623-0-8.  A 20 year retrospective of his work is featured in a Gandon Edition publication by John O Regan (ed.), Profile 25  – Eamon Colman (Gandon Editions, Kinsale) ISBN 0948037 350.
He came to prominence in the early 1980s with his distinctive use and detailed layering of colour and shapes which evoke landscape. He is a walker who adopts an anthropological and ethnographic approach to his work exploring landscape and places of pilgrimage  when he walked to the source of the Ganges River in Nepal or when he white water rafted on the Colorado River, living with a native American Indian en-route.  His intention is to give voice to an encounter, portraying subjects such as snoring owls, trees, rivers, snow, rain, memory and time and to that which bares the trace of human significance, as an imprint of a culture through the use of paint and colour.  The experiential feeds his paintings as an elaboration of nature itself as felt through his imagination.
He has worked extensively in art education programs as part of IMMA outreach 1996 – 2003 and as a mentor in Pavee Point 2000 – 2005 also working in areas of arts and health at Crumlin Children's Hospital. Since 1998 he has been invited to be host artist on the Drawing Programme at the National Gallery of Ireland.  In 2000 this program won the Better Ireland Awards. In conjunction with Fronteer Films he mentored a group of aspiring artists using his unorthodox teaching methods which featured in a film that was screened on RTÉ.  More recently he has lectured at Webster University in St. Louis, USA  and at their campus in Vienna, Austria.
His awards include a one year residency to India by The Calcutta Artists Union and First Price Painting at EVA in 1998 and a residency to the uninhabited Arctic Island of Hirsholmene awarded by the Danish Arts Council in 1998.  In 2001 he won First Prize Painting in Eigse and was the first Irish artist to win a Full Fellowship to The Vermont Studio Center in 2002.  In 2005 he won a CCAT Inteereg Major Touring Award to tour exhibitions in Wales.  Between 1993 and 2004 he was Chairman of The Artists Association of Ireland, board member of The Sculptors Society of Ireland and The Butler Gallery in Kilkenny and is a former President of the European Council of Artists.
His work has featured as part of major group exhibitions in Belgium, Canada, Italy, Spain, Hong Kong, Singapore and the USA. He is represented in major collections including The Arts Council of Ireland, The Gordon Lambert Collection Irish Museum of Modern Art,  The National Portrait Collection UL, EPA, Wexford County Council, Dublin City Council, Norwich Union,  K P M G, Jury's Inn, Irish Contemporary Arts Society, Deutsche Bank, Gresham Hotel,  AIB Bank Brussels, Bank of Ireland Brussels, Philip Docahalo, Corp. Florida,  Royal Victoria Hospital, Belfast, Kings House Museum, Boyle,  American Express, McCann Fitzgerald, Irish Life, Office Of Public Works – Government Collection, Arthur Anderson,  Smurfit Ireland Grp, Tralee Regional Technical College, Fyffes Ireland, Delta Airlines, The Danish Arts Council, Citibank, Vermont Studio Centre, Unitruck and private collections worldwide.
He lives in County Kilkenny with his partner, artist Pauline O'Connell and their son Reuben.