Literature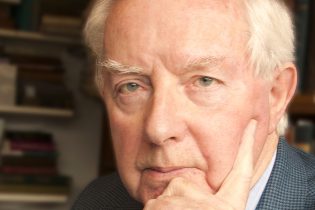 Michael Coady
Michael Coady was born in Carrick-on-Suir, Co Tipperary, where he still lives and has worked as a writer, teacher and musician. Much of his writing is rooted and finds universal themes in the lower Suir valley and the catchment of the Three Sister rivers. Elected to Aosdána in 1998, literary awards and distinctions conferred on him include Listowel Writers' Week and RTÉ short story prizes, the Patrick Kavanagh Poetry Award (1979) and the 2004 O'Shaughnessy Poetry Award of the University of St Thomas, St Paul, Minnesota.
Arts Council assistance has enabled him to travel in Talamh an Éisc /Newfoundland and the USA. He has given readings at home and abroad and broadcast on radio and television. His work includes translation from the Irish language as part of his cultural repertoire and practice. In the spring semester of 2005 he held the Heimbold Chair in Irish Studies at Villanova and in 2008 a residency at the Irish Cultural Centre, Paris.
Michael Coady's Gallery Press publications include Two for a Woman, Three for a Man (1980) and Oven Lane (1987, 1992, 2001). The revised and enlarged Oven Lane and Other Poems appeared in 2014. With the publication of the trilogy comprising All Souls (1997, 2001), One Another (2003, 2005) and Going by Water (2009) Coady broke new ground by thematically integrating his poetry, prose and photography in books which have been described as symphonic in their shaping and vision.
As a self-styled ''lapsed trombone player'', music is consistently referenced in Coady's work and he has collaborated with composers including Rhona Clarke, Marian Ingoldsby, Bill Whelan, Wolfgang Sauseng (Vienna) and Kate Neville. Other publications include a personal memoir of the Clare traditional musicians Packie and Micho Russell, and Full Tide, an illustrated miscellany (Relay Books 1999).
In 2017 Gallery Press published Coady's Given Light (poetry, prose and photographs). Eiléan Ní Chuilleanáin praised it as coming ''… out of a life, and gives due precedence to human life over art, and since this is the life of a poet, his unpretentious skill in handling his themes allows them to grow with their natural momentum and claim their real weight…'' Michael Coady's work has incorporated significant and critically-admired memoir concerning the Irish diaspora and family displacement in America. His art is principally concerned with time and mutability, finding its motifs of individual destiny, community and memory in an intimately-known anchorage of place.
Photo credit: Tom Grace.