Literature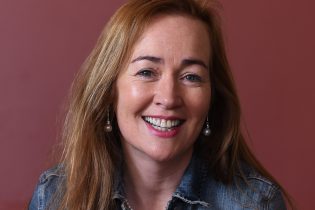 Marina Carr
Born in 1964, Marina Carr was raised in Tullamore, Co. Offaly, and studied at University College Dublin. Her early plays include Low in the Dark (1989), The Deer's Surrender (1990), This Love Thing (1991) and Ullaloo (1991).
In 1994, The Mai won best new play award at the Dublin Theatre Festival, and her short story Grow A Mermaid won the Hennessy Prize. Portia Coughlan premiered at the Peacock Theatre in 1996, when she was writer-in-residence at the Abbey.
More recent plays include By The Bog of Cats (1998), On Raftery's Hill (2000), and Ariel (2002). Her plays are published by Faber and Faber and The Gallery Press.
Awards include the Macaulay Fellowship, American Ireland Fund, E. M. Forster prize from the American Academy of Arts and Letters and the Susan Smith-Blackburn prize.