Literature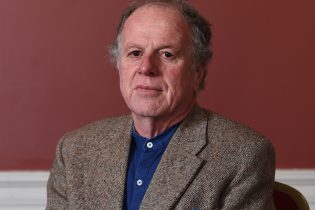 Paddy Bushe
Paddy Bushe was born in Dublin in 1948.
A poet who writes in both English and Irish, he has published many poetry collections, among them Poems With Amergin (Beaver Row Press, 1989), Teanga (Coiscéim, 1990), Counsellor (Sceilg Press, 1991), Digging Towards The Light (Dedalus Press, 1994), In Ainneoin na gCloch (Coiscéim, 2001), Hopkins on Skellig Michael (Dedalus Press, 2001), The Nitpicking of Cranes (Dedalus, 2004) and, most recently, To Ring in Deadalus (Dedalus Press, 2007).
The recipient of the Oireachtas prize for poetry in 2006, he was also the recipient of the 2006 Michael Hartnett Poetry Award. He lives in Co. Kerry.