Literature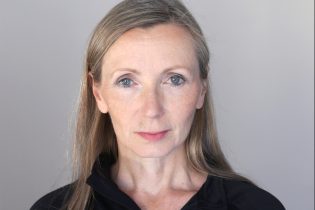 Anna Burns
Anna Burns was born in Belfast. She started writing in 1995 and became a self-employed writer in 1999 when her first book, No Bones, was commissioned by Flamingo, HarperCollins. It was published in the UK in 2001 and won the Royal Society of Literature's Winifred Holtby Memorial Prize. It was also short-listed for the Orange Prize for Fiction, for a Belfast Arts Award, Literature, and published in the US and in Greece.
Her second book, Little Constructions was commissioned in 2003 and published in the UK by Fourth Estate HarperCollins in 2006. Translation rights were sold in Romania and in The Netherlands.  
Her third book, Milkman, Faber & Faber, was published in 2018. It won the Man Booker Prize 2018 and is currently nominated for Novel of the Year category in the Irish Book Awards. It was published in the US in December 2018. To date it has sold in 13 other territories.
Photo Credit: Eleni Stefanou