Literature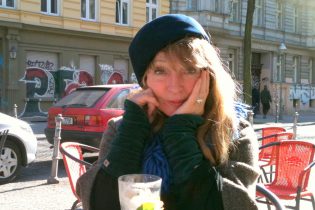 Eva Bourke
Eva Bourke was born in Germany and has lived in Ireland for most of her life. She studied German Literature and History of Art at the University of Munich. She is a poet who, through her own work and her skilled translations into and from German, has enriched the landscape of the poetic world.
She is the author of seven poetry collections, most recently Seeing Yellow (Dedalus Press, 2018), while her many translations include a selection of the German poet Elisabeth Borchers in English, as well as two comprehensive anthologies of Irish poetry in German, apart from numerous publications of Irish poets in German literary journals and vice versa German poets in English languages magazines, and in 2017 she published with edition offenes feld in Dortmund a bilingual collection of Moya Cannon's poetry, A Private Country / Ein privates Land.
With Borbála Faragó she co-edited the anthology Landing Places: Immigrant Poets in Ireland (2010) and, with Vincent Woods, Fermata: Writings Inspired by Music (2016), a collection of poetry and prose by contemporary Irish writers on the subject of music. She is the author of many critical essays and talks on poetry in translation and the subject of literary translation as such.
She has taught in Creative Writing Programmes in the USA and on the MA in Writing at NUI Galway and received much international acclaim for her work. Her poetry has been praised for its strong sense of clarity and humour and its empathy toward the marginalised, its historical awareness and meticulous attention to detail, its astonishing images and fabulous story telling.
She received numerous awards and bursaries from the Arts Council. Her collection Seeing Yellow was nominated for the Irish Times Poetry Now award and in 2020 she was awarded the Michael Harnett prize for poetry and is a member of Aosdána.