Visual Arts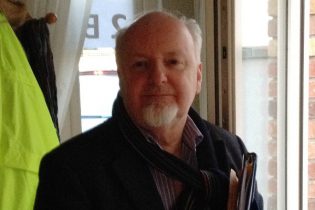 Cathal Black
Born in Dublin, Cathal Black worked as a studio cameraman for RTÉ until 1973, when he became an independent filmmaker.
His first film, Wheels (1976), was an adaptation of a story by John McGahern, and was followed by Our Boys (1980), a documentary about Christian Brothers education in Ireland. Pigs (1984), a black comedy for television set in a Dublin squat, featured music by Irish composer Roger Doyle.
In 1995, Korea – also based on a McGahern story – won the Jury Prize at the Amiens Film Festival and the Asta Nielsen Award at the Copenhagen Film Festival, and came runner-up for best film at the Seattle Film Festival.
More recently he produced Invisible World (1998), a documentary about a spiritual healer, and Love & Rage (1999), a full-length feature by Brian Lynch mixing romance and horror.
He owns and runs a film and television production company, Forge Films.